The Easiest Way to Safely Wipe Disk Drives
Windows format is not strong enough: re-installing Windows or formatting your hard drive with standard disk formatting tools will leave traces of your private data easily recoverable. Identity thieves can acquire thrown-out or used PCs and laptops where files were not deleted properly and can undelete your sensitive data using data recovery tools. AutoWipe PC Pro provides the most secure method for wiping disks: secure disk sector encryption with multiple passes of random data.
Key Benefits and Features
Run the AutoWipe PC Pro Setup and reboot to automatically begin the disk wipe.
No technical skills required.
No need for CD, USB or other media booting.
No need to change any BIOS settings.
Compatible with all versions of Windows.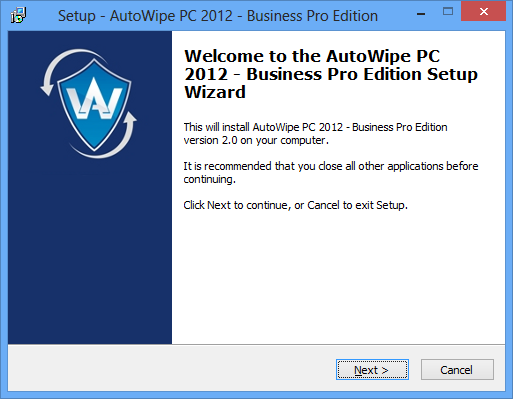 Download, Install, Reboot
AutoWipe PC is the easiest way to securely delete all data from your hard drive and extremely fast. Simply download, install, and reboot your PC to begin the disk wipe.
Preventing Identity Theft
Prevent your data from falling into the hands of identity thieves by securely encrypting entire disk content before deletion. Safely recycle or re-use your hard disk cleaned by AutoWipe PC.