Configuration DNS Proxy pour Mac OS X

Cliquez sur le bouton de menu Apple dans le coin supérieur gauche de l'écran et cliquez sur "Préférences Système".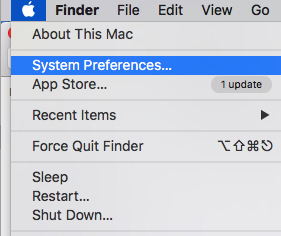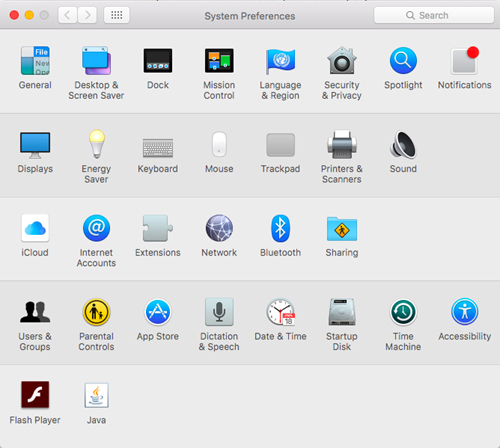 Sélectionnez l'interface de réseau à travers lequel votre Mac est connecté à Internet et cliquez sur le bouton "Avancé".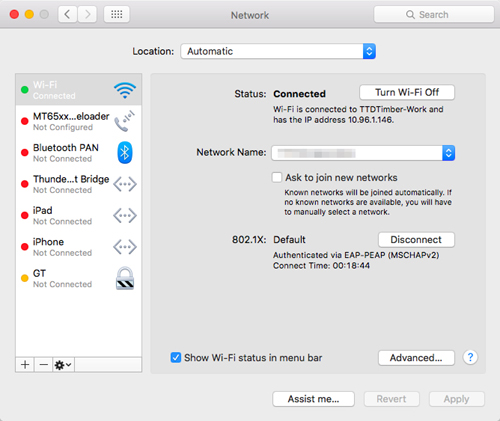 Open the "DNS" tab. Then click on the "+" button to replace the automatic DNS settings to manual.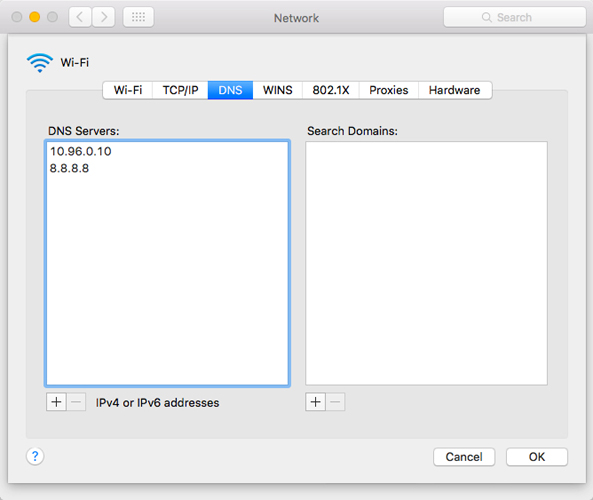 Entrez Proxy IP du serveur DNS et cliquez sur "OK".