Configurazione proxy DNS per Mac OS X

Fare clic sul pulsante menu Apple nell'angolo in alto a sinistra dello schermo e cliccare su "Preferenze di Sistema".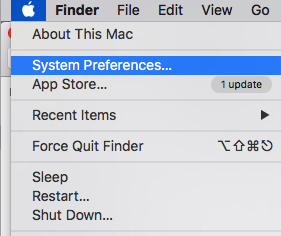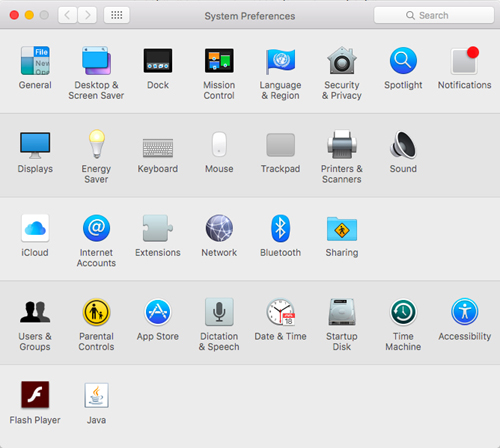 Selezionare l'interfaccia di rete attraverso la quale il Mac è connesso a Internet e fare clic sul pulsante "Avanzate".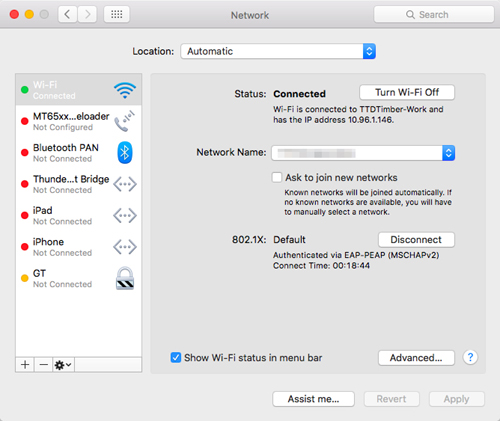 Open the "DNS" tab. Then click on the "+" button to replace the automatic DNS settings to manual.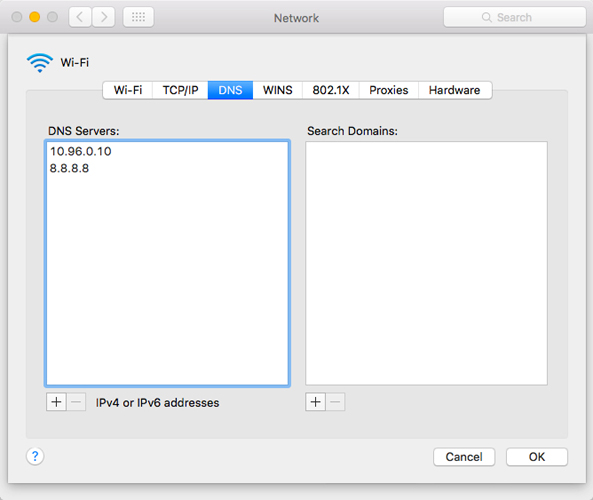 Inserisci IP del server proxy DNS e fare clic su "OK".