Premium Service - VPN - DNS Proxy - Multiple Devices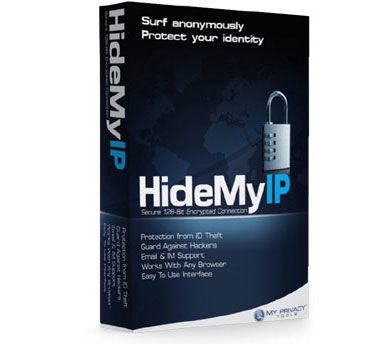 Verberg je IP op Windows, Mac, Android, Linux, iOS, en nog veel meer.
Bypass firewalls and stay anonymous with secure VPN.
Volledige toegang tot alle IP-locaties.
Inclusief Smart DNS Proxy-service, ondersteunt DNSCrypt.
Software version protection.
Proxy systeem of de geselecteerde toepassingen.
Ondersteunt het gebruik maximaal 5 apparaten tegelijk.
Annuleren kan op elk gewenst moment!
Private VPN And The Largest DNS Proxy Network
Choose from 114 Virtual IP Locations

AMERICAS
Montreal, Canada
Vancouver, Canada
Toronto, Canada
Beauharnois, Canada
San Jose, Costa Rica
La Ceiba, Honduras
Mexico City, Mexico
Panama, Panama
Las Vegas, United States
Buffalo, United States
Phoenix, United States
Houston, United States
Miami, United States
Dallas, United States
New York, United States
Atlanta, United States
Seattle, United States
Washington DC, United States
Chicago, United States
San Jose, United States
Los Angeles, United States
South Bend, United States
Portland, United States
Secaucus, United States
Jersey City, United States
Ashburn, United States
Jacksonville, United States
Herndon, United States
Rock Hill, United States
Sao Paulo, Brazil
Vina del Mar, Chile
EUROPE
Graz, Austria
Vienna, Austria
Oostkamp, Belgium
Sofia, Bulgaria
Zagreb, Croatia
Prague, Czech Republic
Copenhagen, Denmark
Tallin, Estonia
Helsinki, Finland
Paris, France
Frankfurt, Germany
Nuremberg, Germany
Budapest, Hungary
Reykjavik, Iceland
Dublin, Ireland
Milan, Italy
Riga, Latvia
Vilnius, Lithuania
Luxembourg, Luxembourg
Chisinau, Moldova
Amsterdam, Netherlands
Dronten, Netherlands
Haarlem, Netherlands
Meppel, Netherlands
Lelystad, Netherlands
Rotterdam, Netherlands
Oslo, Norway
Warsaw, Poland
Porto, Portugal
Bucharest, Romania
Arad, Romania
Moscow, Russian Federation
Saint Petersburg, Russian Federation
Novosibirsk , Russian Federation
Belgrade , Serbia
Dolne Vestenice, Slovakia
Ljubljana, Slovenia
Madrid, Spain
Valencia, Spain
Stockholm, Sweden
Zurich, Switzerland
Kiev, Ukraine
London, United Kingdom
Maidenhead, United Kingdom
Manchester, United Kingdom
Liverpool, United Kingdom
Douglas, United Kingdom
AFRICA
Cairo, Egypt
Nairobi, Kenya
Fes, Morocco
Parktown, South Africa
ASIA / OCEANIA
Phnom Penh, Cambodia
Shanghai, China
Shenzhen, China
Tbilisi, Georgia
Hong Kong, Hong Kong
San Po Kong, Hong Kong
Pune, India
Mumbai, India
Bangalore, India
Jakarta, Indonesia
Rishon Leziyon, Israel
Jerusalem, Israel
Tel-Aviv , Israel
Tokyo, Japan
Seoul, Korea Republic Of
Kuching, Malaysia
Ulan Bator, Mongolia
Makati, Philippines
Riyadh, Saudi Arabia
Singapore, Singapore
Taipei, Taiwan
Bangkok, Thailand
Istanbul, Turkey
Bursa, Turkey
Dubai, United Arab Emirates
Hanoi, Vietnam
Ho Chi Minh, Vietnam
Sydney, Australia
Adelaide, Australia
Henley Beach, Australia
Perth, Australia